Posts for: March, 2014
By Bruce P. Mercado, DDS, PC
March 18, 2014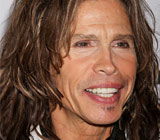 Rock star Steven Tyler fell and broke his two front teeth while on tour with his band Aerosmith not long ago. But Tyler was back on stage the very next day, thanks to modern dental implant technology.
Dental implants are the most optimal tooth replacement system in use today. The reason we say "system" is because replacing teeth with implants involves two, or sometimes three, components: the implant itself, which replaces the root-part of the tooth; the dental crown that sits on top of it to replace the part of the tooth that's visible in the mouth; and a connecting piece placed in between the implant and crown, known as an abutment.
The implant itself, made of titanium, is placed directly into the jawbone with a minor surgical procedure. Titanium has the unique ability to fuse to bone, creating a very strong connection. An implant provides virtually the same function as a natural tooth root, including stabilizing the bone underneath and preventing its loss — something that naturally occurs when a tooth is lost.
This fusion process takes a period of weeks, which is why the implant needs time to heal before a permanent crown is attached. One reason for early implant failure is "loading" them with biting forces too soon. But in experienced hands, implants are extremely successful. Documented research and clinical studies indicate success rates of over 95% — which is higher than any other tooth replacement option. Once integrated and functional, implants can last a lifetime. That's why, though they are a bit more expensive initially than other tooth-replacement options, they are more cost-effective in the long term.
Of course, another advantage of implants is that they look and feel completely natural. Just ask Steven Tyler!
If you would like more information about dental implants, please contact us or schedule an appointment for a consultation. You can also learn more by reading the Dear Doctor magazine article "Dental Implants." Dear Doctor also has more on "The Hidden Consequences of Losing Teeth."
By Bruce P. Mercado, DDS, PC
March 03, 2014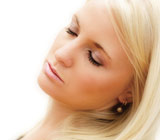 What is oral sedation dentistry? If you become frightened and anxious when facing a dental appointment or procedure, sedatives (also called "anxiolytics" meaning they dissolve anxiety), can completely transform the experience. Oral sedatives (taken by mouth) allow you to relax your mind and body so that you feel comfortable while in the dental chair.
How does anxiety affect my pain response? When you are afraid, your pain threshold is reduced. You experience a rush of adrenalin and you tense your muscles. As a result you end up in a state of heightened sensitivity. With sedation this sensitivity to pain vanishes along with your fear and anxiety.
What are some of the oral sedatives that my dentist may use? Most of the medications used in oral sedation dentistry belong to a class of medications called benzodiazepines, tried and tested over decades to be safe and effective. They are used in the treatment of anxiety, insomnia, and agitation. They include Valium®, Halcion®, Ativan®, and Versed®.
I'd just like to forget the experience after it is over. Can oral sedation help? Some of the medications prescribed as oral sedatives have amnesic properties ("a" – without; "mnesia" – memory). This means you will have little memory of the time in the dental chair when your procedure is finished.
What does my dentist need to know in order to prescribe the right oral sedation? We need a thorough medical and dental history, including all medical conditions you may have, and all medications you are taking — both prescription and over-the-counter (including allergies, alternative medications and even herbal supplements). We will also ask you whether you eat certain foods that could interfere with a sedative's effects.
How are the oral sedatives administered? Oral medications are either placed under the tongue (sub-lingual), and allowed to dissolve and then swallowed, or they may be swallowed whole. They are safe, effective, and fast acting. After the sedation takes effect, it will be easier to experience injections of local anesthesia if needed to numb your gums for the dental procedure.
What do I need to do before and after my appointment? Follow all directions we give you about restricting food and drink before your appointment. Until the medication wears off you may not be able to drive, operate heavy machinery or work so be sure to make arrangements to take time off and to have someone drive you to and from the appointment.
Contact us today to schedule an appointment to talk about any fears you may have about dental treatments. Using oral sedation, we can make sure that you have a relaxing experience. Oral sedation allows you to relax both your mind and body, and focus on feeling peaceful rather than anxious. You can learn more about oral sedation dentistry in the Dear Doctor magazine article "Oral Sedation Dentistry."